Distance Learning: a Brief Tutorial
Many, if not most, universities across the United States (and the world) have made the unexpected and abrupt switch to distance learning. While art history classes have been offered online for several years now, for many of us this is a new experience. This post will offer a few insights on best practices regarding on-line learning. As AHTR contributing editor Franny Zawadzki reminds us, online learning environments are interactive, student-driven educational communities. While it might seem safe to reach for traditional instructional methods that we use in the classroom when we move online, this approach is not tenable for either instructors or students, in distance learning. While many of us are having to jump in immediately, we cannot duplicate our in-person classrooms–nor should we. The purpose of this post is to provide some guidance as we juggle these changes.
We are all dealing with the anxiety, distraction, and general weirdness of the situation, as well as figuring out how to balance caring for children, elders, neighbors, and ourselves, with expectations that we teach/learn to our usual standards. Some of our students will also be challenged in caring for younger siblings if public k-12 schools close, as well as potential loss of income for hourly or precarious workers, to mention only two stressful possible scenarios.
Art historian and longtime online instructor Anne Swartz has a vast and impressive knowledge in this area, and her blog provides valuable insights. In October 2017, AHTR held a session at SECAC in Columbus, Ohio, titled Pedagogically Sound Approaches for Hybrid and Online Learning. The summary of that session was published on the AHTR Weekly.
The community of educators involved with Digital Pedagogy Lab, an international professional development gathering for educators committed to critical digital pedagogy, is a great source for information and resources. See this Twitter thread from Sean Morris, DPL's Director, for practical and sound advice for those faculty members faced suddenly with the shift to online teaching.
SECAC just posted a link to an IO Group for questions and ideas about teaching the arts and arts education online; Prof. Marie Gaspar-Hulvat kindly shared "OER or Stokstad Class Preparation Assignments," on the AHTR Facebook group; and Franny posted a link to virtual museum tours.
Online Styles
There are two types of distance learning: synchronous and asynchronous. In synchronous learning all participants are "present" at the same time. This can be accomplished through Zoom or other similar online technologies (though a free Zoom account kicks most users off after 40 mins–so check to see if you have institutional access to avoid this). This method allows students and instructors to continue to "meet" face-to-face. However, dependent upon the student body, e-instruction may not be available to all students. And, if international students return home, they may not be available at the time the course was originally scheduled to meet. Asynchronous learning allows students to access course materials flexibly on their own schedules. Materials can be submitted via email, online services such as Blackboard, or through Google Docs or Dropbox. Due dates are then imposed by the instructor. If students do not have access to the internet, exceptions will have to be made. In a normal situation, students would be able to use university or community libraries, but these institutions may also close.
If you choose to use Google Docs, please be mindful about the types of assignments uploaded. There will be some assignments that you would like all of the students to see and comment on in a process of shared learning. But there will be other assignments that will be for your eyes only. This may entail essays that will be given a good once over with critical comments for the student's eyes only. Have students upload those through Blackboard, Canvas, or a similar online university tool.
General Advice
Rethink the content. This would be a great time to pare down. What are your priorities for your students? Do they need to see ten examples from the Renaissance? Can you introduce the general concepts and then focus on an example of each (portraits, one-point perspective, etc. )
Recalibrate the assignments. Do not ask for research papers for which students must locate their own sources. They may not have access to sound sources and be forced to rely on the internet (eek!). Assign (short) essays and (short) videos (smarthistory.org or museum websites, for example) with which you are familiar as this will help prevent plagiarism. Assign your students to read Parme Giuntini's "How to Watch and Listen to Videos Critically," which was first published on smarthistory.org.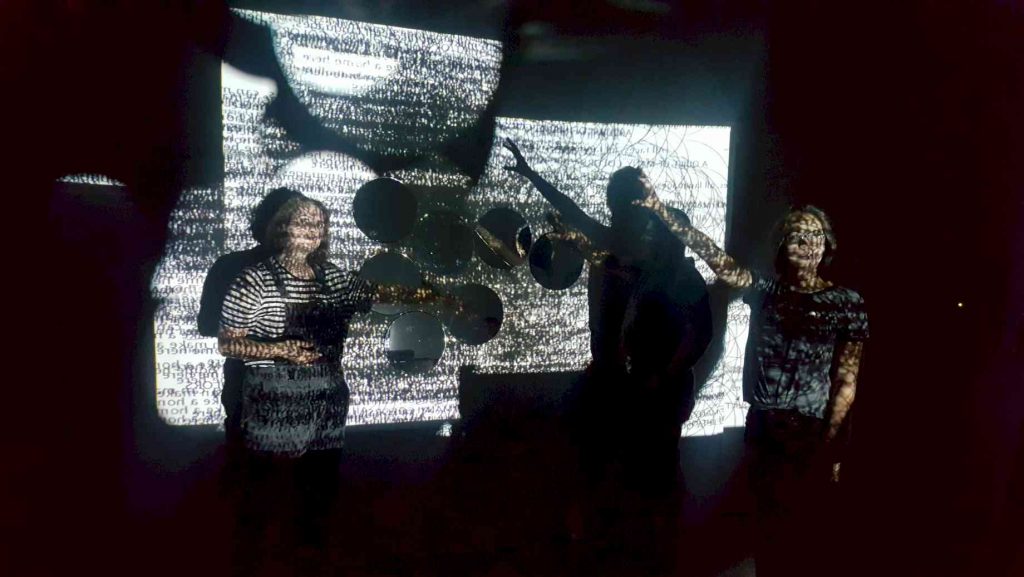 Upload lecture videos. If you decide to record your lecture, keep in mind that students will stop listening after a certain point. Perhaps record a five minute summary and then pause to ask them to do a close looking assignment, or to do an internet search to find an image related to your theme, etc. Perhaps you could upload short videos to YouTube and ask students to comment beneath. This way you can track viewing and participation visually.
Keep the assignments short. If you are asking students to read a specific essay or watch an assigned video, and are worried about plagiarism, provide questions for the students to answer. Additionally, the number one issue that instructors new to distance learning face is asking for too many essays. This makes for an overwhelming amount of reading and assessment for the instructors, particularly for those teaching classes with large enrollments.
Assign low stakes assignments. Learning to use a new platform will be challenging for instructors and students. Consider a series of short assignments that can assess student comprehension of the material.
Consider eliminating exams. Exams are difficult to create and assess in distance leaning models. This difficulty increases with this abrupt transition.
Get creative. Ask students to create their own smart history video. Utilize some of the many wonderful ideas published in the AHTR Weekly. This will alleviate some of the drudgery of grading written responses to assignments.
Be an engaged instructor. According to Franny, "The instructor's level of activity within the learning communities, including extensive comments on essays and projects, and weekly announcements reminding students of due dates, changes to the course, or other important information, can make a world of difference."
Crowdsource! Below is a sample of some of Karen Shelby's assignments for the second portion of the survey. This schedule was created for a hybrid course meaning the course met once in person in a classroom and, implemented self-led learning for the second day.
Survey-II-hybrid-schedule.docx

Best wishes from all of us at AHTR during this trying period.